Why subscribe:
Bootcamp recordings for select topics, accessible anytime
Follow along with instructors as they walk you through both theory and practice! With bootcamp recordings at your fingertips, master in-demand topics at your own pace, without time zone concerns. Take your time to go through our massive content library – you'll need it!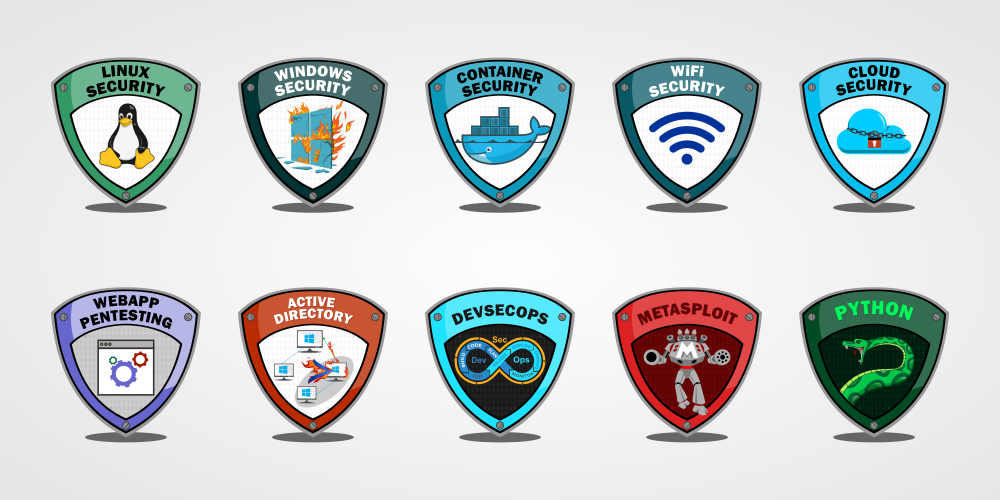 Expand your horizons beyond bootcamps with 2200+ hands-on labs and 1500+ video courses! Our annual subscription grants you access to a massive content library – perfect for self-paced learning on an ongoing basis. View our entire list of topics
here
.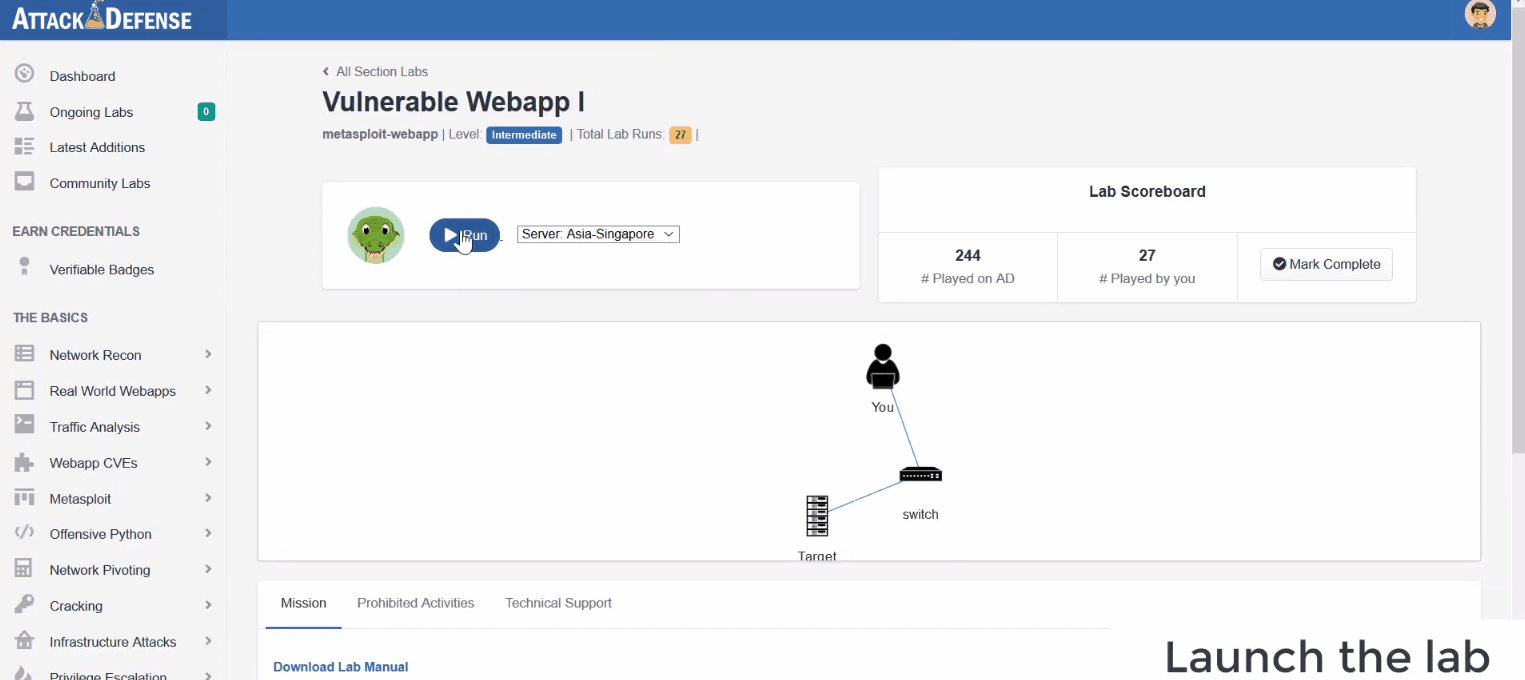 Browser-based platform; no VPN needed
Learning with us is simple. Our labs are completely browser-based and include access to a Terminal/GUI-based Kali, Ubuntu or other operating systems, with the necessary tools and scripts pre-installed. All you need is an internet connection to get started!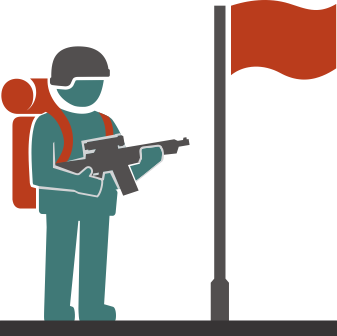 Our lab scenarios are based on real-world circumstances as much as possible. With realistic scenarios, students are prepared for actual pentesting and Red Team engagements.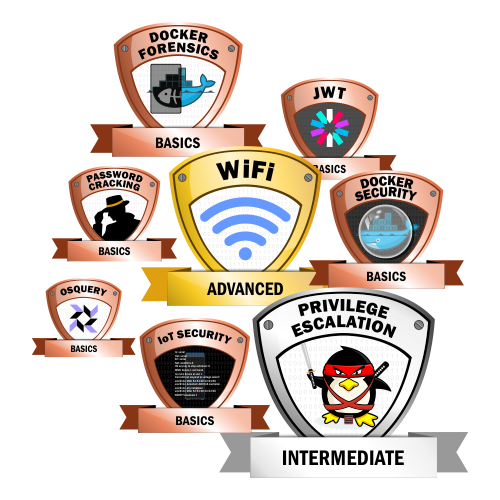 Complete challenges to earn badges. Verified by Accredible, badges declare your skill in specific topics and are easily shared on social media to help your profile stand out!
1. Subscribe
Purchase an annual subscription for yourself, or click
here
to inquire for teams.
2. Receive activation code
Upon payment, you'll receive an activation code for your subscription within 48 hours.
3. Start Learning
Follow our activation instructions, log in and start learning!
Frequently asked questions
What topics are currently available?
Is there a Refund Policy for the Annual Subscription?
You can cancel your subscription at any time but we have a NO refund policy. Our goods are digital (course videos, PDF copy of course slides) and once a student has downloaded them, he has full access to our copyrighted material. We would encourage you to create a free account on PentesterAcademy and view some of the free videos in selected courses before purchasing. Our Terms of Service is available
here
.
How can I cancel an active subscription?
Submit a request to feedback [-at-] binarysecuritysolutions.com to cancel the subscription anytime. Please note that once you cancel your portal access will continue till your current subscription end date.
What is the 100 Video Plays** limit?
Every subscribed user gets up to a maximum of 100 Video Plays** a month. Anytime you either play a video in the member portal or download it, you consume 1 Video Play**. Partial video views or downloads are counted as 1 Video Play. Watching or Downloading the same video will be counted as additional Video Plays as well. In our experience, 100 Video Plays** is a sufficiently large number for an individual user per month. Any unused Video Plays for a given month are automatically added to the limit of the following month. Please note that you can only use any carried over Video Plays while you maintain your subscription. If you cancel your subscription, all remaining Plays are automatically forfeited.
Are there any alternate payment options apart from Stripe?
For alternate payment options, please drop us an email at feedback [-at-] binarysecuritysolutions.com
How long does it take to get access after payment?
Our team will get back to you within 24-36 hours of payment with the access details. Please whitelist email addresses from the domain binarysecuritysolutions.com, the parent company of Pentester Academy.
Is there a student forum or dedicated Discord server?
No, there is no student forum available.
Do you regularly add new content?
New content is added to the website regularly - both labs and videos.
Are there any minimum requirements to use this portal?
We officially support Chrome, Firefox and IE on Windows, Mac and Linux desktops. Though we have not tested for other platforms such as tablets and phones, we have no reason to believe that it will not work on them. From a bandwidth perspective, the recommended minimum is 2 Mbps for fast viewing and downloading.
How do I login to the website?
We currently only support "Login with Google" so you will either need a Gmail account or a valid Google Apps account.
Are all bootcamp recordings included with this subscription?
No, only selected bootcamp recordings are included with the subscription. Only the video recordings and labs are included with the subscription and not other benefits which come with purchasing a dedicated bootcamp.
I have a question which is not covered above.
Please email feedback [-at-] binarysecuritysolutions.com
Join our mailing list for to stay informed on the latest offers!
Created with