Windows System Programming Fundamentals
Learn to program the Windows operating system through the Windows user-mode API. Learn how to work with processes, threads, jobs, memory and I/O and get the most of what Windows has to offer to developers in terms of productivity, performance and scalability.

First Batch:
16 Jan 2021 
Duration:
6 weeks
What's included?
Become a Windows System Programming expert
Learn system programming for Windows with the Windows user mode API
Bootcamp Completion Certificate
Get a course completion certificate after attending all 6 live sessions.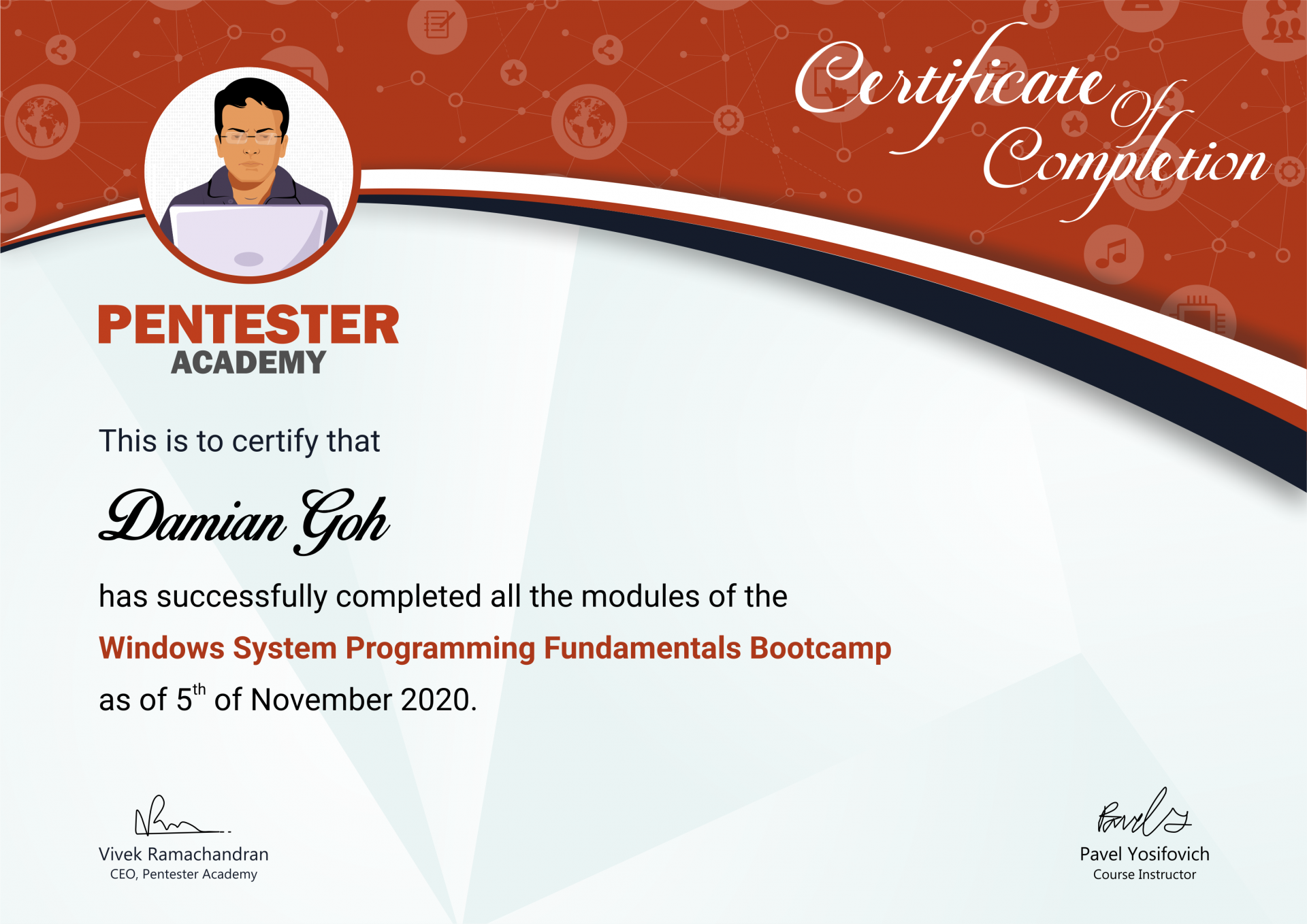 6 Live Sessions

2.5 hrs per session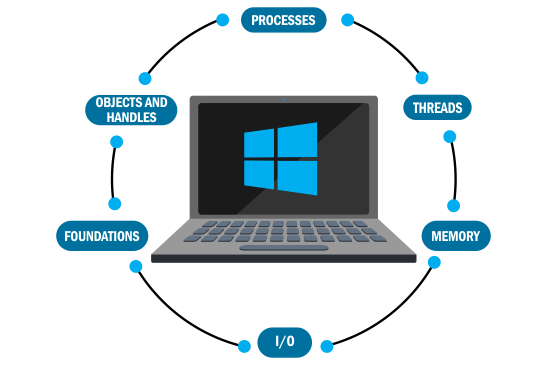 What will you learn?
This bootcamp will give you an overview of the Windows operating system architecture. You will learn application development in Visual Studio using the Windows user-mode API leveraging the different components of the Windows OS including processes, threads, virtual memory, kernel objects, handles, and more. While the course will teach programming on Windows 10, the concepts are applicable to older versions on Windows as well.
On completion of the bootcamp, you will be able to develop robust and performant real-world applications on the Windows platform.
Live Session Schedule
Weekly 2 hr 30 min sessions start at 10:00am ET and end at 12:30pm ET.
16 Jan 2021
23 Jan 2021
30 Jan 2021
06 Feb 2021
13 Feb 2021
20 Feb 2021
Prerequisites
1. Good working knowledge of the C programming language
2. Basic understanding of Windows OS concepts, such as processes, threads, and DLLs.
3. Basic familiarity with Visual Studio (recommended)

Can't attend this bootcamp? Get informed about future bootcamps!
Meet the instructor


Pavel Yosifovich
Pavel Yosifovich is a developer, trainer, author and speaker. He has authored multiple celebrated books including

 
Windows Internals Part 1: 7th Edition
, Windows Kernel Programming and Windows System Programming.