Windows Internals Fundamentals
Learn about Windows system architecture, processes, kernel mechanisms and memory management. These concepts will equip you with the foundation to build efficient, robust and secure applications.
First Batch:
15 Jan 2021
Duration:
6 weeks
What's included?
Become a Windows Internals expert
Learn the inner workings of Windows from basic principles.
Bootcamp Completion Certificate
Get a course completion certificate on attending all 6 live sessions.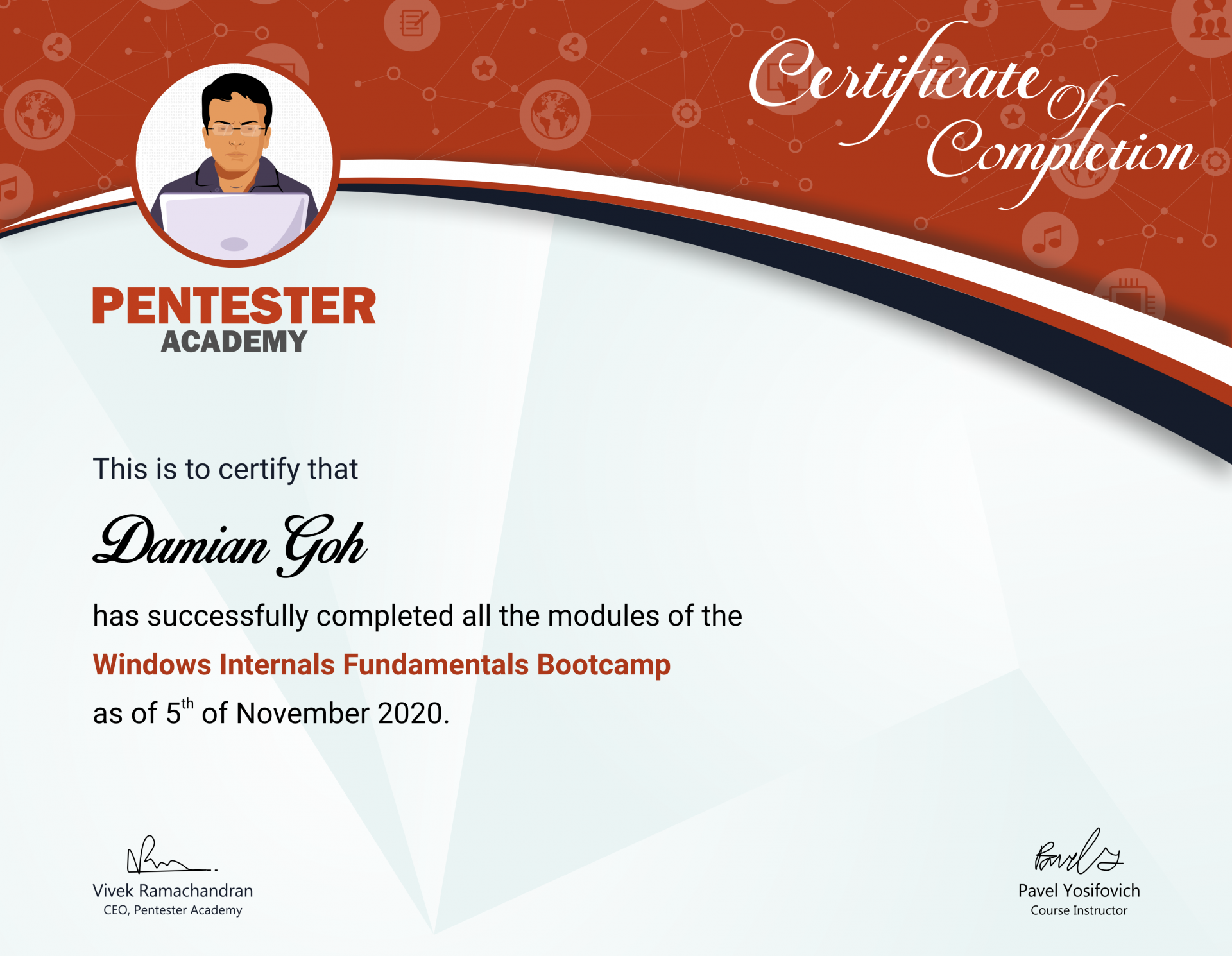 6 Live Sessions

2.5 hrs per session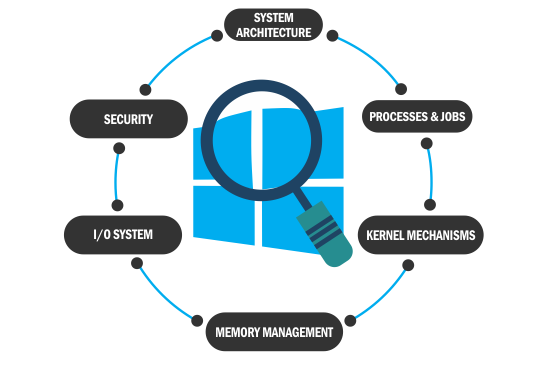 What will you learn?
Learn about the architecture and mechanisms of the Windows operating system, including processes, threads, virtual memory, I/O and security. Dive into user-mode and kernel-mode mechanisms using various tools.

This 6-week bootcamp is designed for developers, researchers and Windows enthusiasts that want to understand how Windows works, its architecture and most important mechanisms.

Live Session Schedule
Weekly 2 hr 30 min sessions start at 10:00am ET and end at 12:30pm ET.
15 Jan 2021
22 Jan 2021
29 Jan 2021
05 Feb 2021
12 Feb 2021
19 Feb 2021
Prerequisites
1. Basic acquaintance with OS concepts like processes & threads
2. Power user level of working with Windows
3. Acquaintance with WinDbg (recommended)
4. Reading ability of C Language code (recommended)

Can't attend this bootcamp? Get informed about future bootcamps!
Meet the instructor


Pavel Yosifovich
Pavel Yosifovich is a developer, trainer, author and speaker. He has authored multiple celebrated books including Windows Internals Part 1: 7th Edition, Windows Kernel Programming and Windows System Programming.