Web Application Security: Beginner Edition
A hands-on introduction to Web Application Security with a focus on the OWASP Top 10 for beginners.
First Batch:
28 Nov 2020 
Duration:
 4 weeks
What's included?
Become a Pentester Academy WebApp Security Professional (PAWASP)
Learn how to pentest modern web applications for the OWASP Top 10 security vulnerabilities.

Bootcamp Completion Certificate
Get a course completion certificate after attending all 4 live sessions.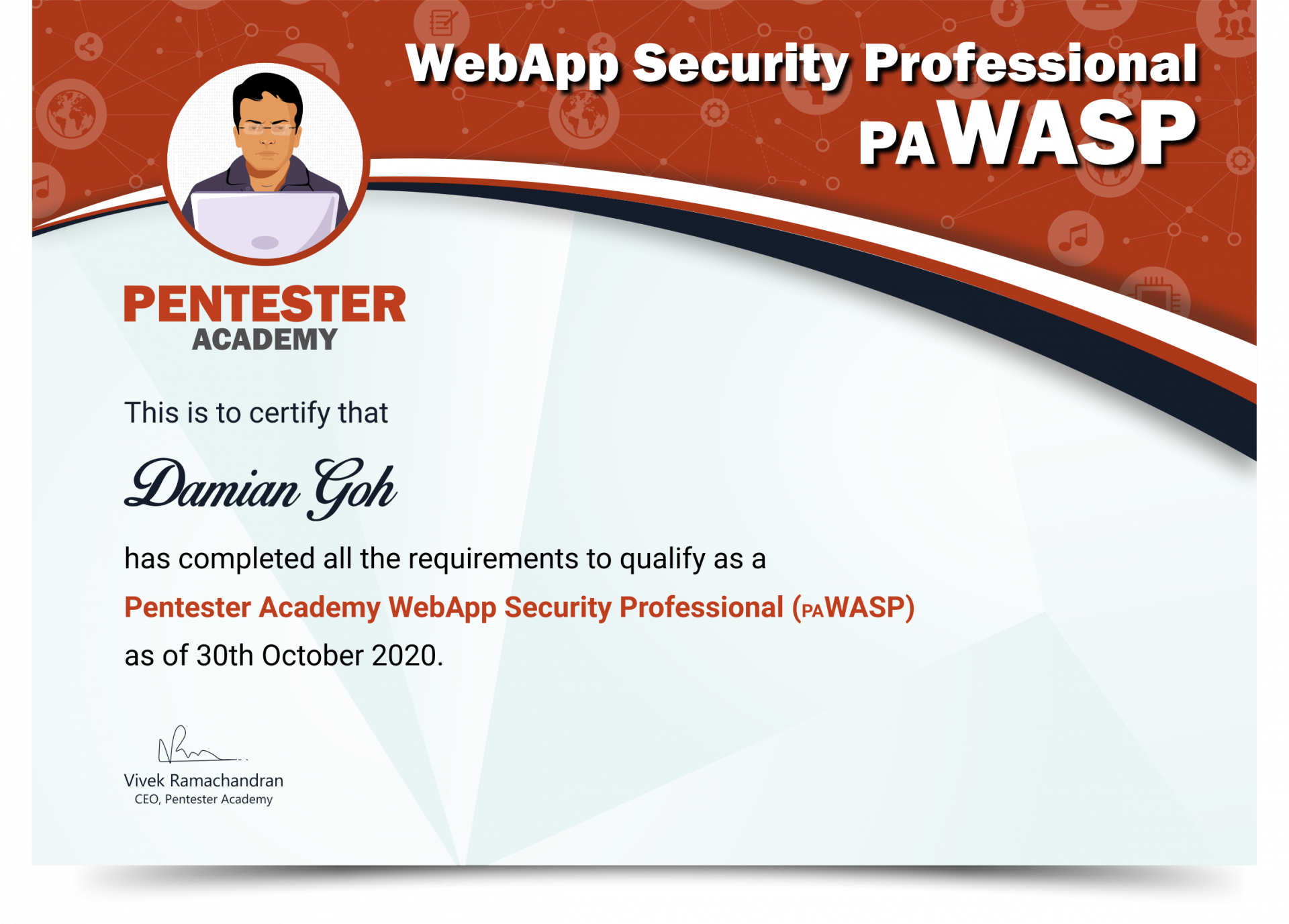 4 Live Sessions

2.5 hrs per session

Over 50 Lab Exercises

1 PAWASP Attempt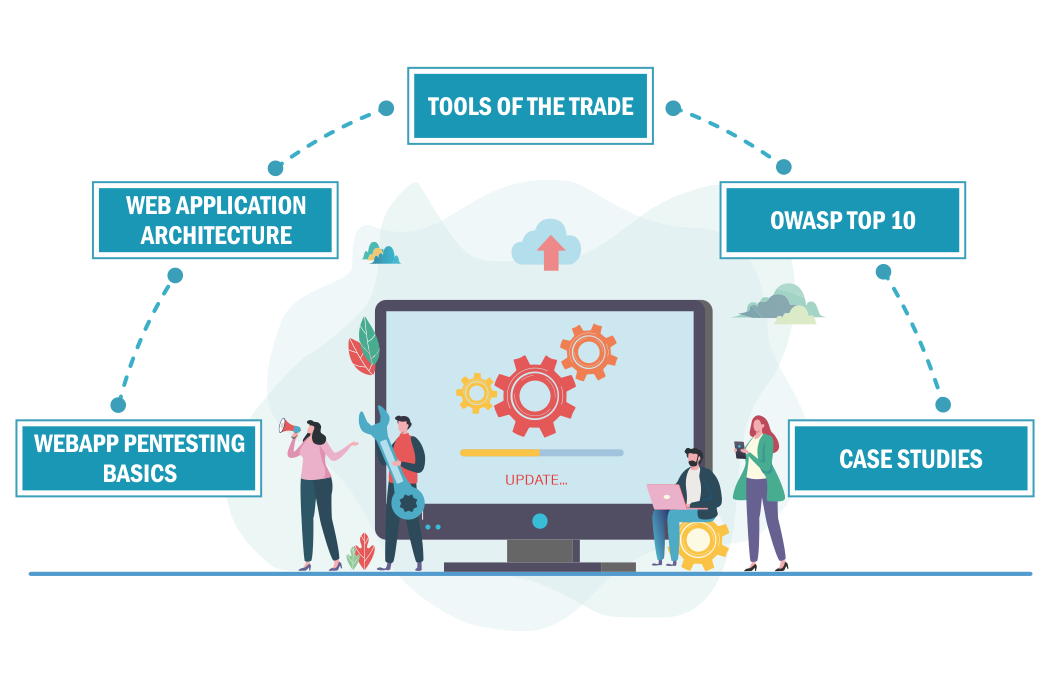 What will you learn?
This 4-week beginner bootcamp teaches you the basics of how to pentest modern web applications for the OWASP Top 10 security vulnerabilities. You will learn to use different attack tools and the techniques for auditing webapps. Our teaching methodology leans heavily towards practical hands-on lab exercises so that your new skills are immediately usable in the real-world.    

Completing the bootcamp and passing the certification exam will prepare you for entering the security industry as a junior web application pentester.

Live Session Schedule
Weekly 2 hr 30 min sessions start at 7:00pm ET and end at 9:30pm ET.
28 Nov 2020
5 Dec 2020
12 Dec 2020
19 Dec 2020
WebApps, Protocol Basics, Tools of the Trade
OWASP Top 10 Part III and Case Studies

Prerequisites
1. A basic knowledge of computers and networking
2. Familiarity with the Linux operating system
Can't attend this bootcamp? Get informed about future bootcamps!
Meet the instructor


Vivek Ramachandran
Vivek Ramachandran is the Founder and Chief Trainer at Pentester Academy, which has trained thousands of professionals from over 90 countries online. He has presented his security research and also conducted classroom training at top conferences around the world including Black Hat USA, Europe and Abu Dhabi, Defcon, Hacktivity and Brucon among others during the past 15 years. He is the author of multiple books and is well known for creating SecurityTube.net.