Mobile Application Security: iOS Edition Bootcamp
A 4-week bootcamp that teaches you the tools and techniques required to execute a penetration test against iOS Apps.
First Batch:
12 Dec 2020 
Duration:
 4 weeks
What's included?
Become an expert on iOS Application Security
Gain a complete understanding of how to test for vulnerabilities in mobile apps, assess risks and execute tests consistently.
Bootcamp Completion Certificate
Get a course completion certificate after attending all 4 live sessions.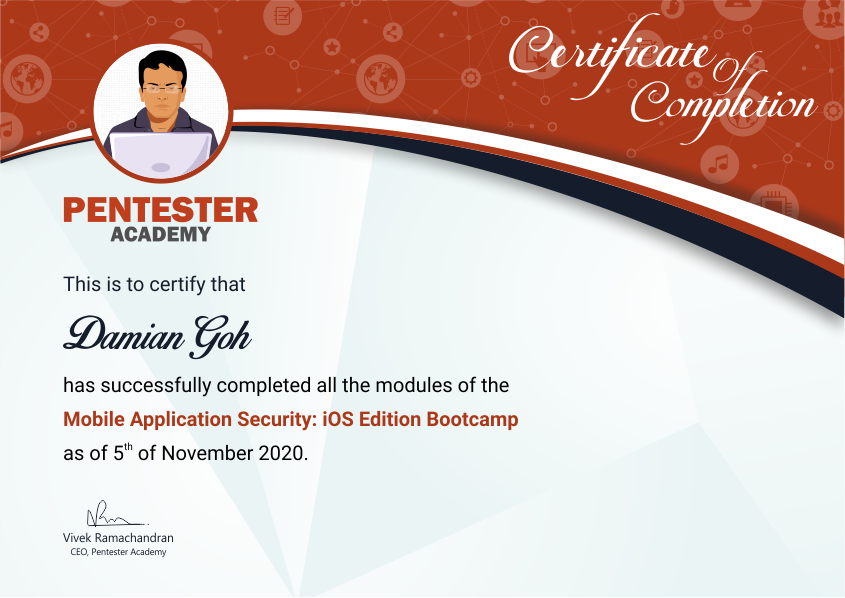 4 Live Sessions

2.5 hrs per session

iOS Pentesting exercises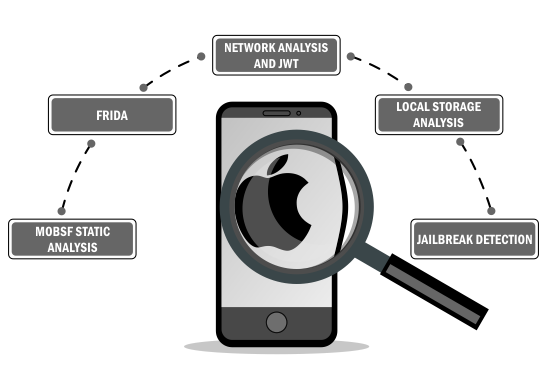 What will you learn?
The iOS Edition Bootcamp will teach you all you need to know to execute a successful penetration test against an iOS App. We will use an end-to-end approach to cover all the different phases you should go through in a penetration test, including static analysis, dynamic testing and reverse engineering. The instructor will share his experience and many tips and tricks to attack iOS apps.

After successful completion of this course, students will have a complete understanding of how to search for vulnerabilities in mobile apps, assess the risks they pose, and build the defenses to protect those applications.
Live Session Schedule
Weekly 2 hr 30 min sessions start at 10:00am ET and end at 12:30pm ET.
12 Dec 2020
19 Dec 2020
3 Jan 2021
9 Jan 2021
Introduction into iOS, Setting up the Test Environment and Static Analysis of iOS Apps
Kick-starting with Frida and Biometric Authentication in iOS Apps
Network Analysis and JSON Web Tokens in Mobile Apps
Assessing iOS Apps for Sensitive Data and Reverse Engineering of Security Controls
Prerequisites
1. A macOS device running the latest macOS version (macOS Catalina 10.15)
2. Latest Xcode installed
3. A jailbroken iOS device (>= iOS 11)

Can't attend this bootcamp? Get informed about future bootcamps!
Meet the instructor


Sven Schleier
Sven made several stops at big consultant companies and small boutique firms in Germany and Singapore and became specialised in Application Security. Besides his day job Sven is one of the core project leaders and authors of the OWASP Mobile Security Testing Guide (MSTG) and OWASP Mobile Application Security Verification Standard (MASVS) and has created the OWASP Mobile Hacking Playground. Sven is giving talks and workshops about Mobile Security worldwide to different audiences, ranging from developers to students and penetration testers.