Cloud Security: AWS Edition
Master the security basics of the five most commonly used components in AWS cloud deployments – IAM, Lambda, S3, API Gateway and DynamoDB.
First Batch:
14 Feb 2021
Duration:
5 weeks
What's included?
Become a Pentester Academy Cloud Security Professional (PACSP)
Learn how to pentest AWS IAM, Lambda, S3, API Gateway and DynamoDB.

Bootcamp Completion Certificate
Get a course completion certificate after attending all 5 live sessions.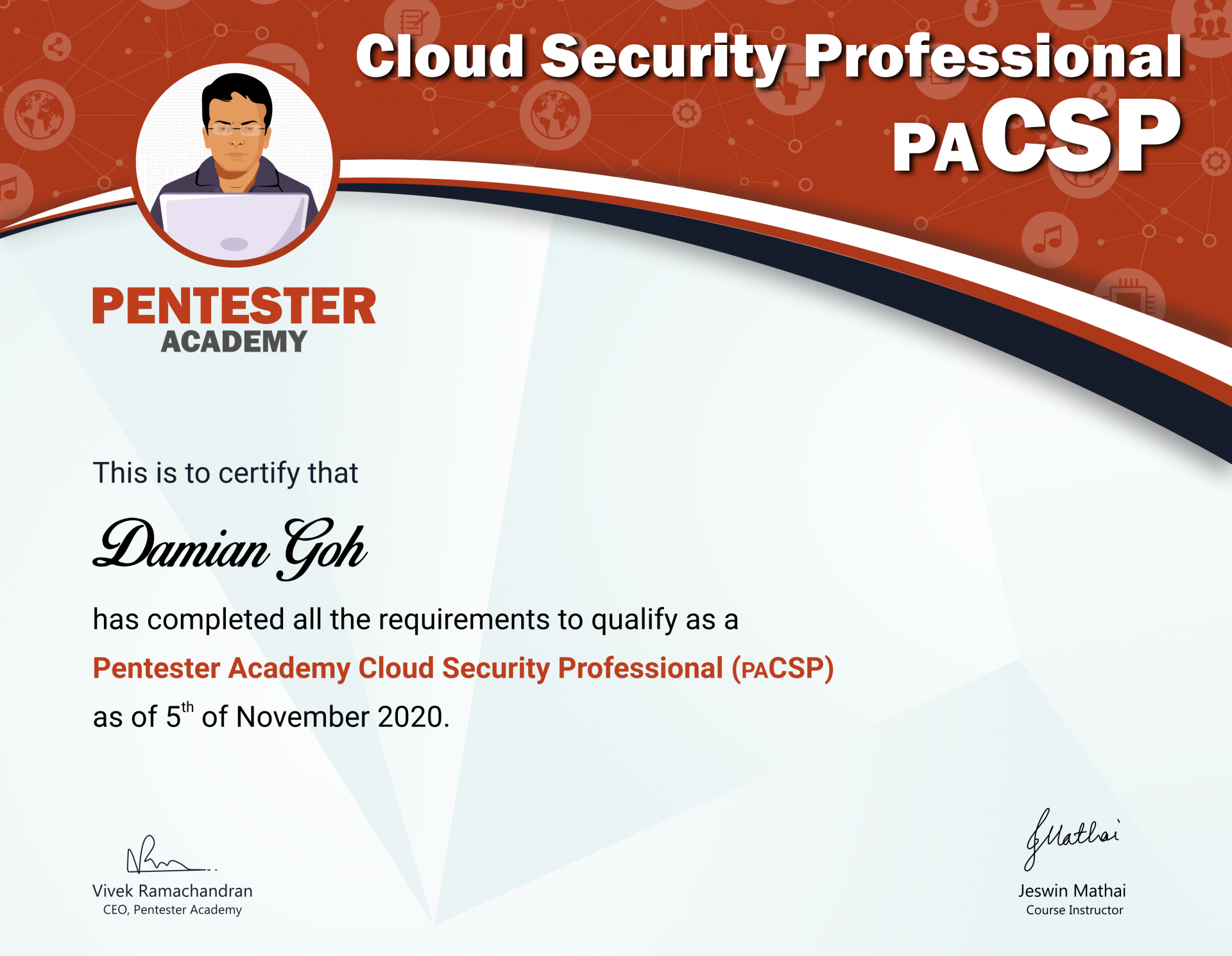 5 Live Sessions

2.5 hrs per session

30+ Lab Exercises

1 PACSP Attempt

Lab access: 5 weeks (during the bootcamp), 2 weeks (post-b


ootcamp)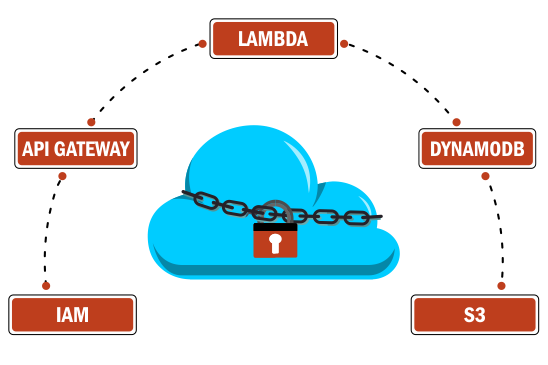 What will you learn?
This 5-week bootcamp teaches you the basics of the five most commonly used components in an AWS cloud deployment. The focus of this course will be on the discovering and rectifying misconfigurations in IAM, API Gateway, Lambda, DynamoDB and S3.
Completing the bootcamp and passing the certification exam will prepare you for pentesting production cloud deployments in AWS.
Live Session Schedule
Weekly 2 hr 30 min sessions start at 12:00pm ET and end at 2:30pm ET.
14 Feb 2021
21 Feb 2021
28 Feb 2021
07 Mar 2021
14 Mar 2021
Identity and Access Management (IAM)
API Gateway Attack-Defense
Serverless Functions: Lambda

DynamoDB and other Cloud Databases

Cloud Storage: S3 Misconfigurations

Prerequisites
1. A basic knowledge of computers and networking
2. Familiarity with the Linux operating system
3. An AWS Account

Can't attend this bootcamp? Get informed about future bootcamps!
Meet the instructor


Jeswin Mathai
He has published his work at DEFCON China, RootCon, Blackhat Arsenal, and Demo labs (DEFCON). He has also been a co-trainer in classroom trainings conducted at HITB, RootCon, OWASP NZ Day. He has a Bachelor degree from IIIT Bhubaneswar. He was the team lead at InfoSec Society IIIT Bhubaneswar in association with CDAC and ISEA, which performed security auditing of government portals, conducted awareness workshops for government institutions. His area of interest includes Malware Analysis and Reverse Engineering, Cryptography, WiFi security, and Web Application Security.