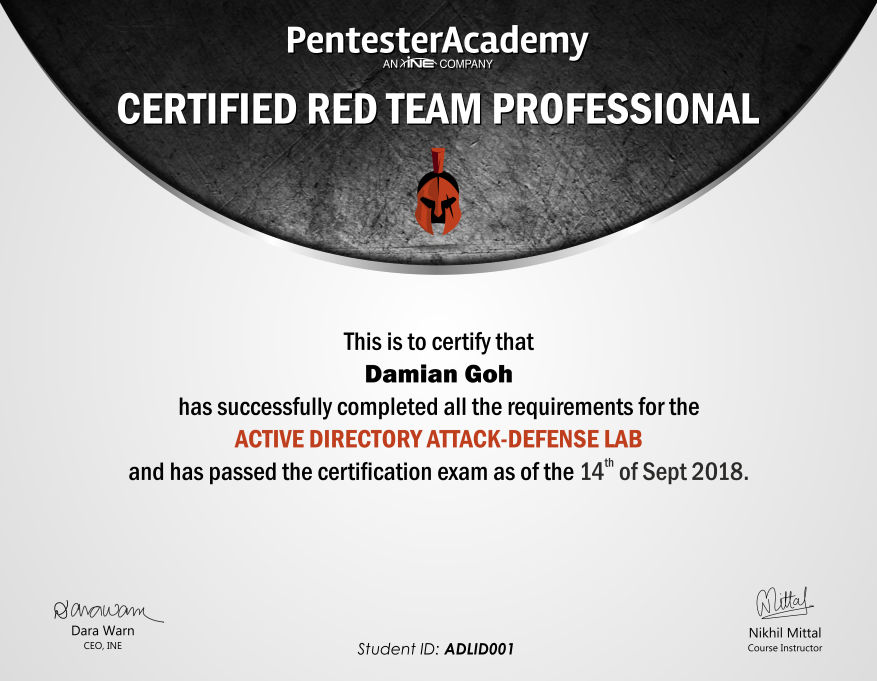 Certified Red Team Professional (CRTP)
The CRTP is a major achievement for anyone who wants to show they have serious skills in attacking and defending real-world enterprise Active Directory environments. This certification on your CV prepares you for Red Team, Blue Team and pentesting roles in enterprises across the globe – more than 90% of Fortune 1000 companies use Active Directory.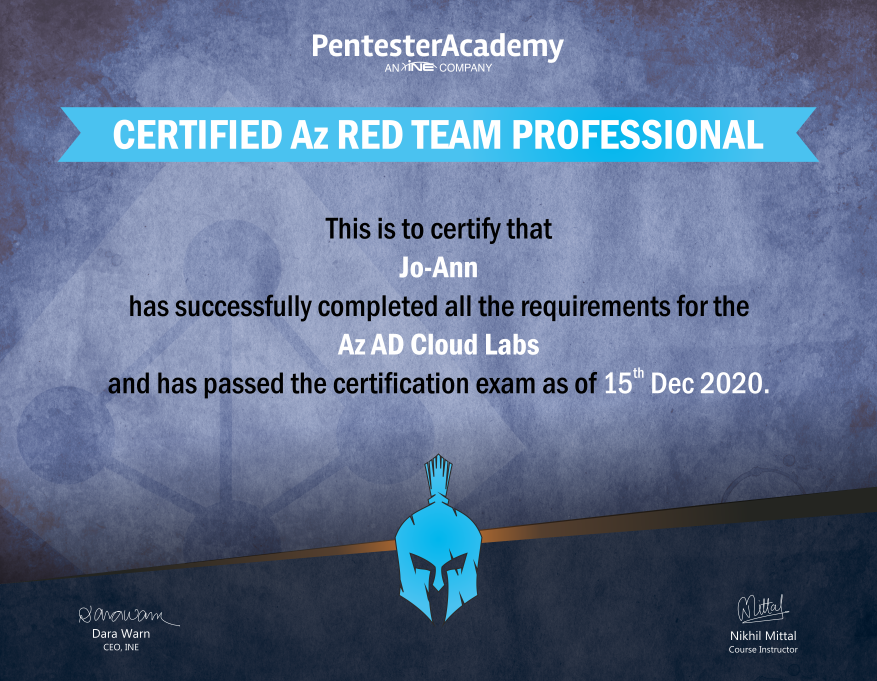 Certified Az AD Red Team Professional (CARTP)
With this certification, you're adding to your CV one of the most coveted Cloud skills – Azure Active Directory (AD) Security. The exam is challenging – but that's the challenge you accept when you're taking on a certification that tests Azure pentesting, Red Teaming and defense in multiple live Azure tenants and hybrid infrastructure.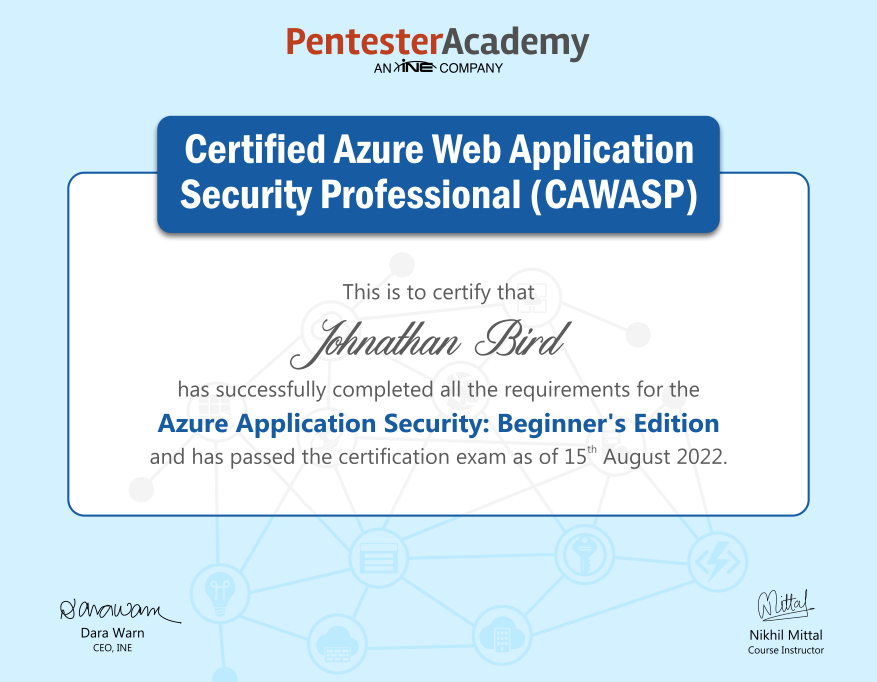 Certified Azure Web Application Security Professional (CAWASP)
The Certified Azure Web Application Security Professional (CAWASP) certification demonstrates hands-on knowledge of application security in Azure. A CAWASP holder is proficient in assessing security of Azure web application technologies and understands security controls used for defense.

With this certification, you declare your expertise in different facets of Azure WebApp security: Enterprise Apps, App Services, OAuth Permissions, API Security, Storage Accounts, Key Vaults, Databases, WAF, MDCA, MDC and more.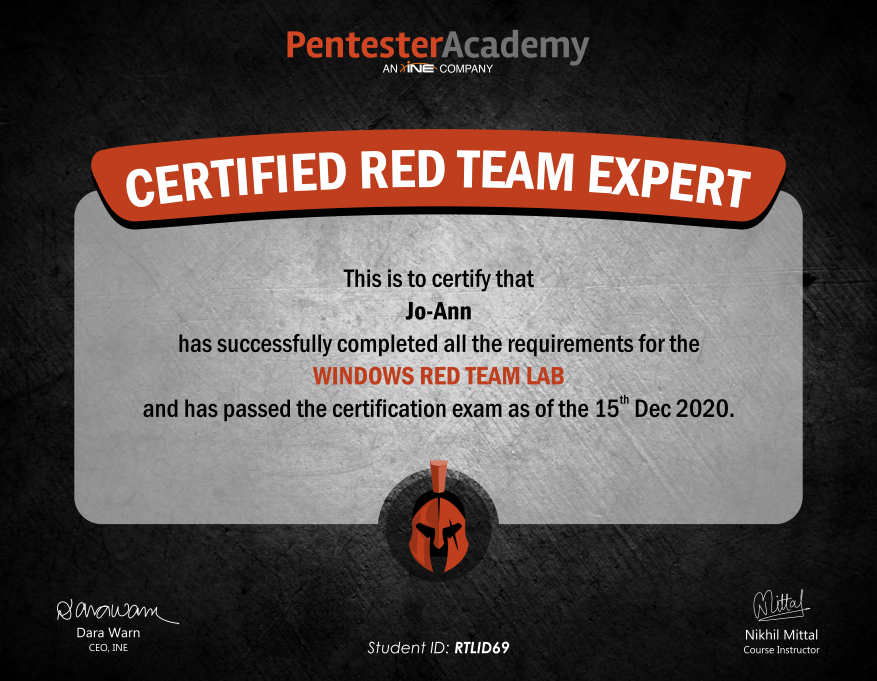 Certified Red Team Expert (CRTE)
This is the natural next step for anyone who's got their CRTP and wants to level up even further in techniques, tools. With the CRTE, you ensure your skills in modern, multi-forest Active Directory environments are recognized by top professionals in the industry.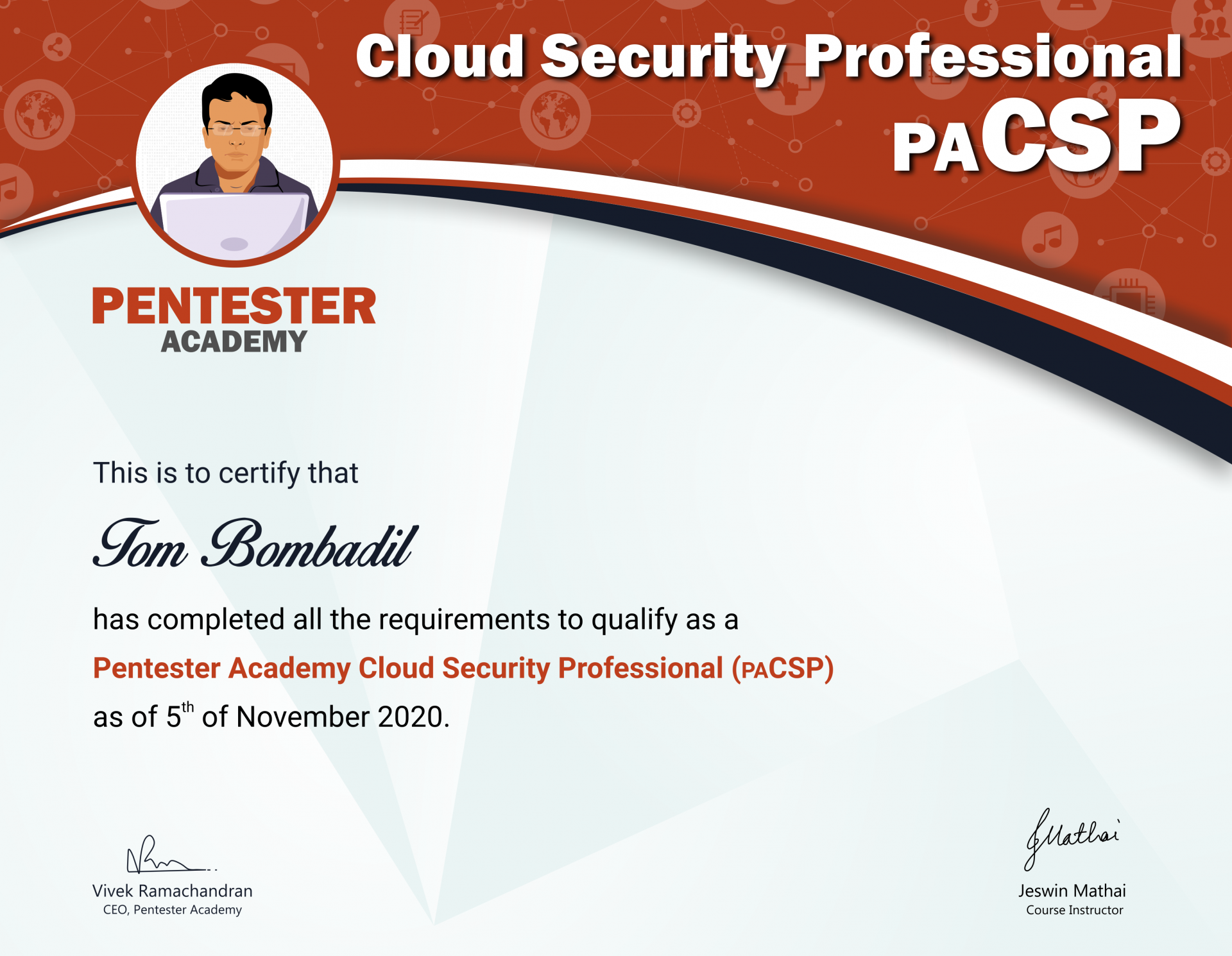 Pentester Academy Cloud Security Professional (PACSP)
The PACSP is proof that you've mastered the basics of the five most commonly used components in an AWS cloud deployment. The exam prepares you for real-world scenarios in pentesting production cloud deployments in AWS – a useful addition to the arsenal of any professional pentester.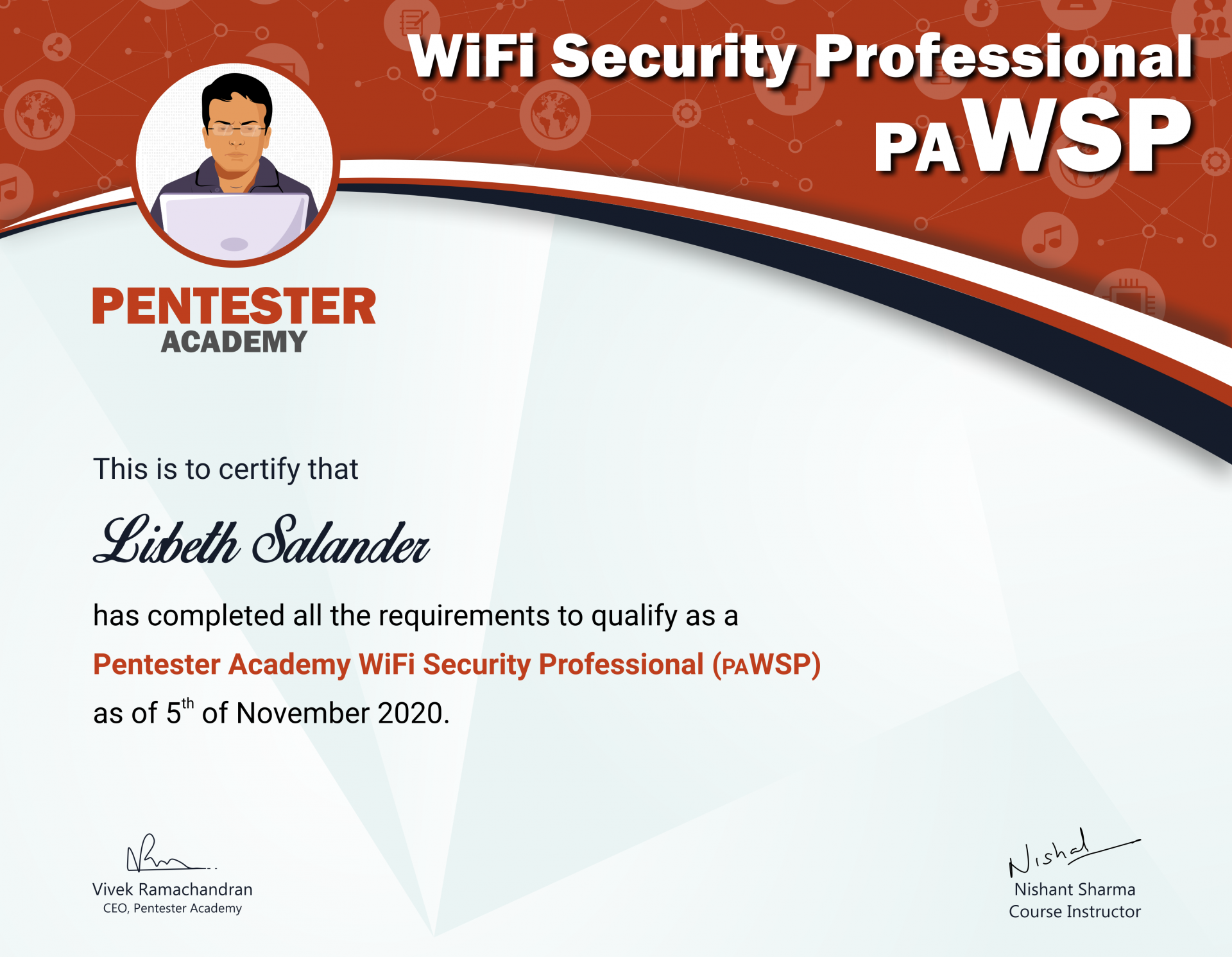 Pentester Academy WiFi Security Professional (PAWSP)
The PAWSP certifies you as a WiFi network pentester – passing the exam is verification of your mastery of the basics of the WiFi protocol and security standards, including Wi-Fi Protected Access 3 (WPA3) and that you're adept at the tools used by industry professionals for recon and attack.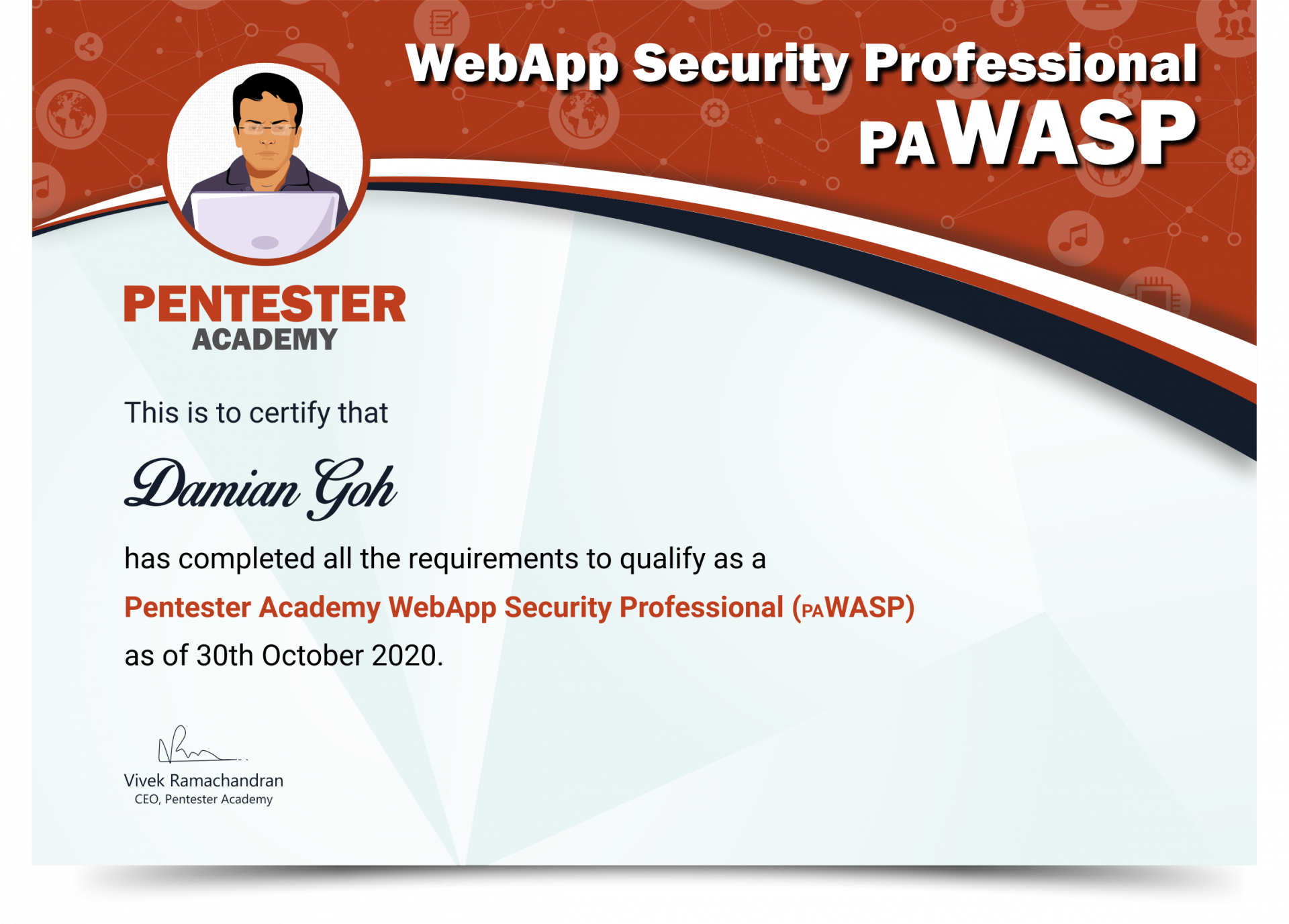 Pentester Academy Web Application Security Professional (PAWASP)
The PAWASP is getting a lot of traction in cybersec circles – with the ubiquity of web applications, understanding their security and being able to audit them is a critical skill all security professionals should possess. This certification gives you a solid foundation for starting any career that will require skills in pentesting modern web applications for the OWASP Top 10 security vulnerabilities.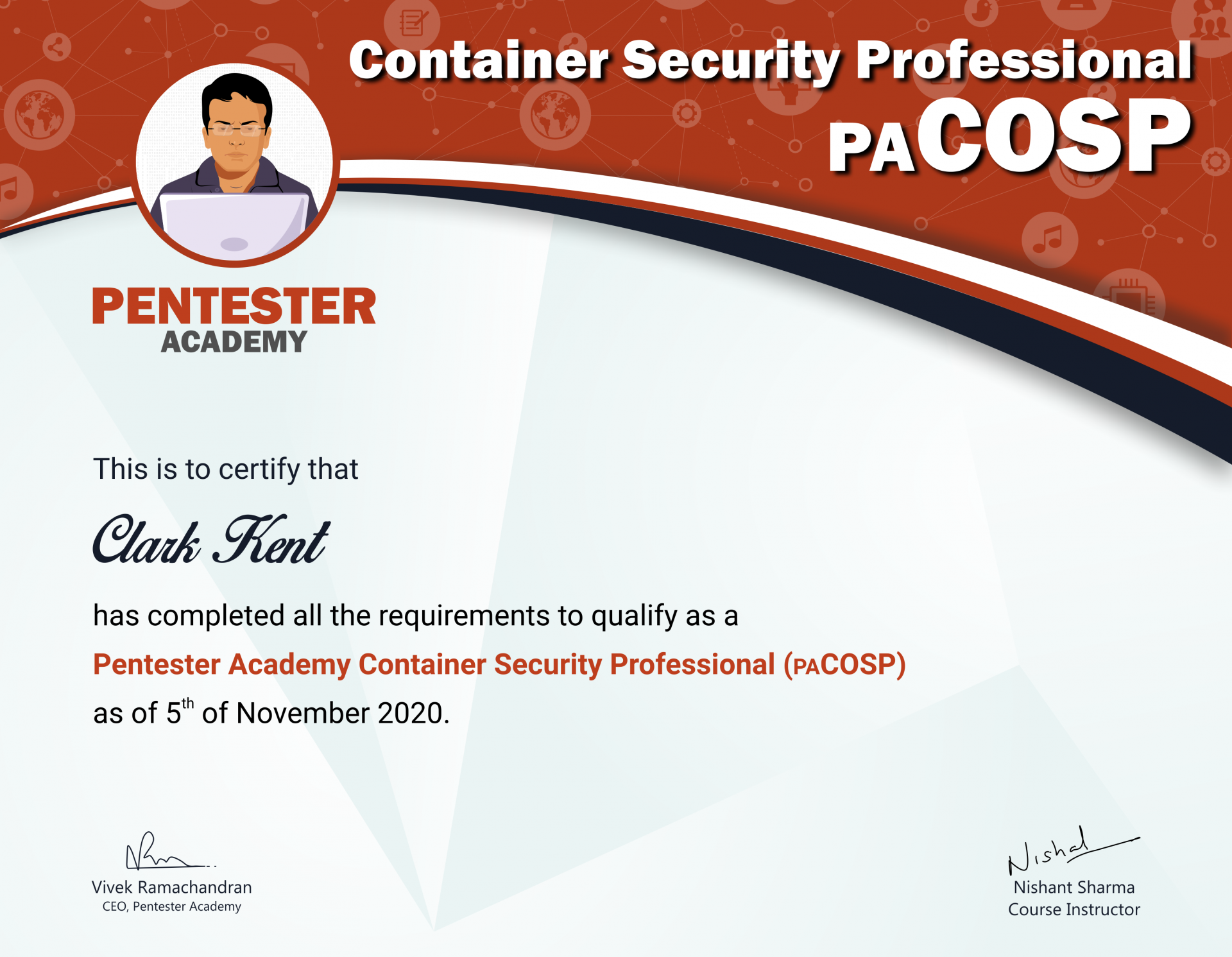 Pentester Academy Container Security Professional (PACOSP)
The PACOSP prepares you to enter the security industry as a Container Security Professional. This certification is proof that you've mastered the basics of cracking and securing containers – and you're adept with the tools and techniques to audit containers, container hosts, images, image repositories and container management tools.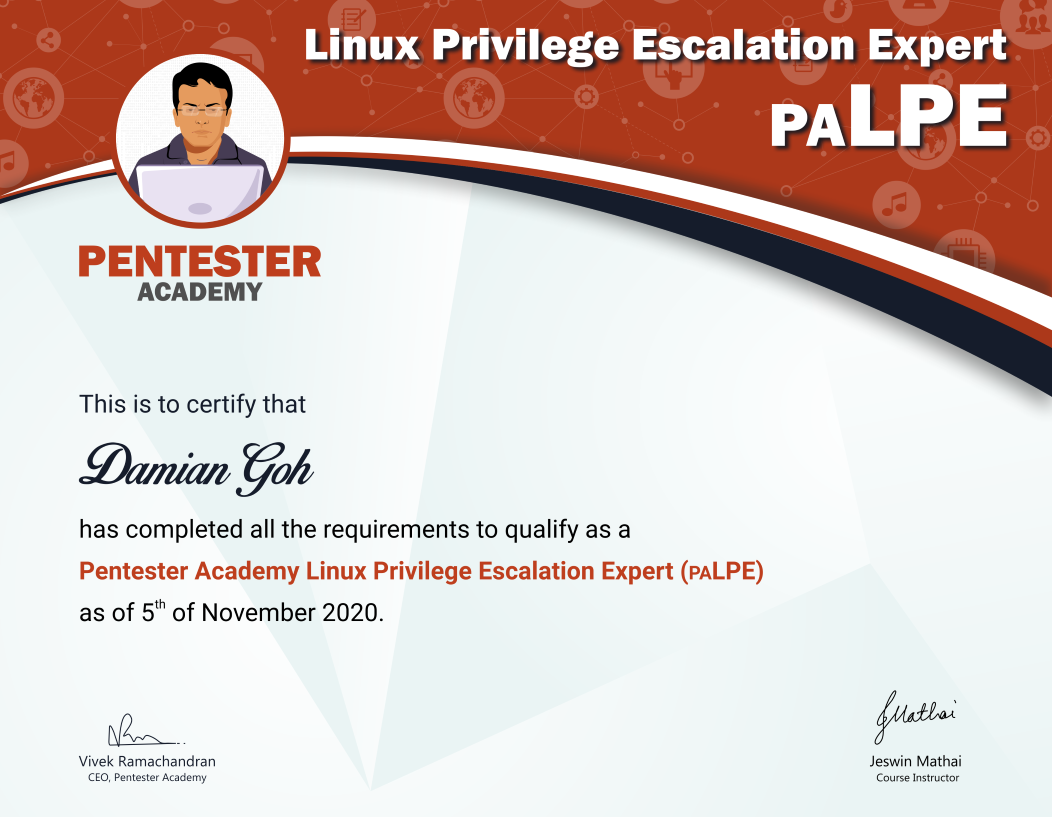 Pentester Academy Linux Privilege Escalation Expert (PALPE)
The PALPE certification proves your expertise in performing privilege escalation effectively on Linux-based machines. PALPE holders have a wide repertoire of methods at their disposal; ranging from traditional escalation to advanced Linux capability-based techniques.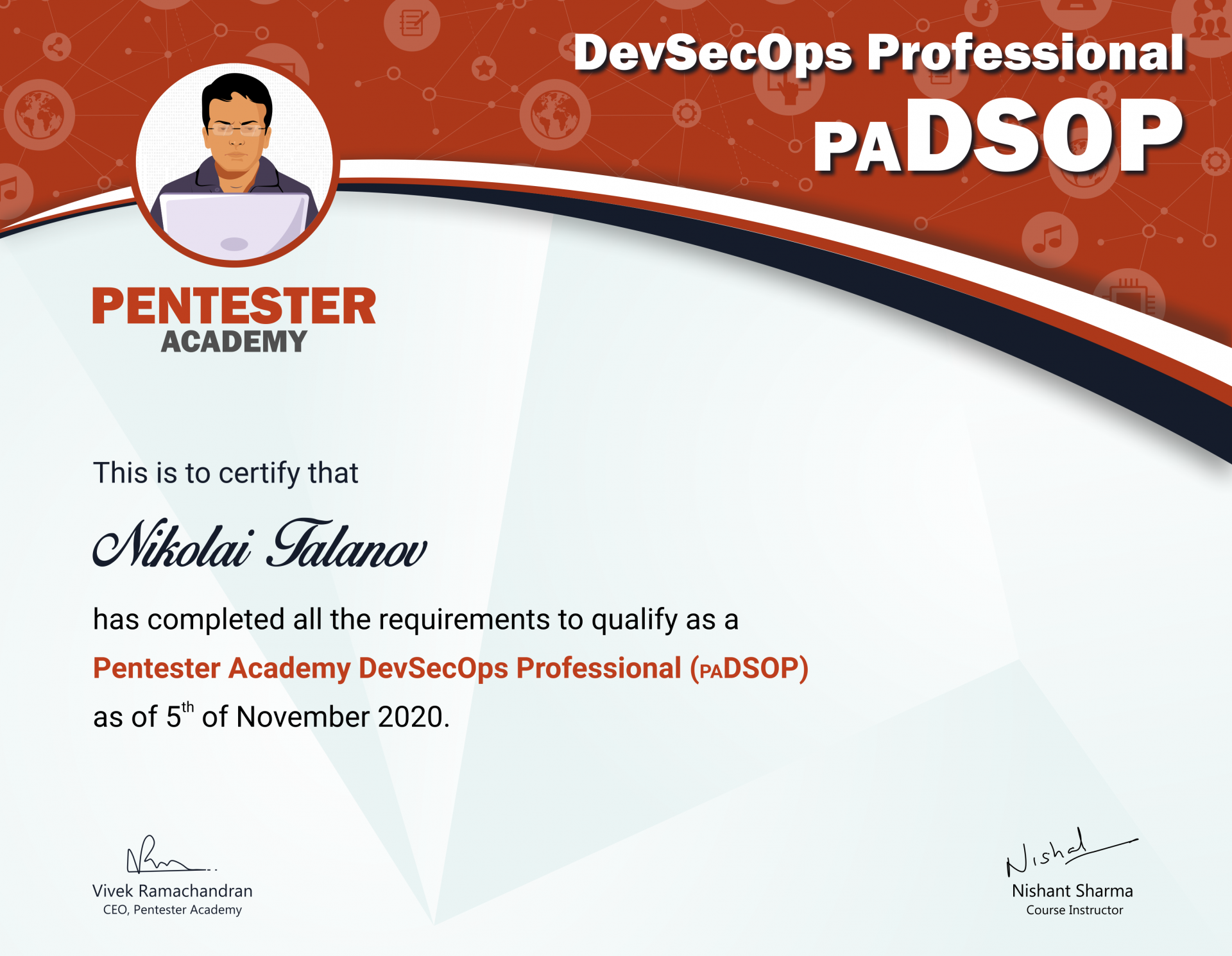 Pentester Academy DevSecOps Professional (PADSOP)
A PADSOP certification holder is proficient in implementing both DevOps and DevSecOps pipelines, and automating security testing, auditing, compliance and infrastructure security.

Don't hesitate
Keep up to date with our certifications and upcoming bootcamps!